Professional Bed Bug Exterminator
Bed bugs can live for weeks & sometimes months, producing 400 – 500 eggs during a lifetime. As well as bed bug bites, they will leave signs of blood spots on your bedding. We are experts in bed bug treatment and conduct a thorough investigation and an effective bed bug exterminator services.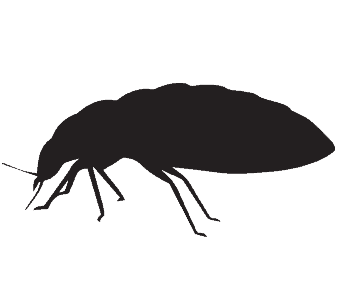 Call a Pest Control Expert on 0114 3491098
Nuisance and itching are caused by the bed bug bites, and there is the possibility of a secondary infection which is quite common.
The close association of bed bugs with humans means that the bedbugs can cause substantial nuisance through their blood-feeding habit. They feed at night on people as they are sleeping.
If the infestation is high, there is a risk of anaemia being suffered by a person, although this is rare. The bed bugs may also attack domestic animals such as cats, dogs and chickens.
The secure way to bedbug extermination is to hire a bed bug exterminator for the safest bed bug control.
When dealing with treatment for bed bugs, bed bug control is an extensive investigation of all areas like a mattress and needs to be undertaken as their daytime hiding places are broad.
Bed bugs may enter a property in a variety of ways including hitching a ride in the crevices of your suitcase when returning from holidays. They may be hiding in second-hand furniture that you purchased, the list of ways they may enter is extensive.
How to deal with bed bugs
Bed bug treatment by Apex pest control involves applying a suitable and long-lasting residual insecticide to all surfaces and likely areas using a flat fan and crack and crevice sprayer to all bedrooms. 
This is followed by Ultra Low Volume (ULV) space spray for a quick knockdown effect. In this way, we approach the treatment with a long-term residue and a rapid bedbug control technique.
Bed Bug Removal Companies
When you need a bed bug removal company, your local pest controllers are the first place to look. Apex pest control is Sheffield based bed bug exterminators and specialises in bed bug removal. 
When hiring a company for bed bug removal, always ask if they are qualified, insured with public liability and experienced for bed bug removal.
Bed Bug Exterminator Prices
Bed bugs extermination costs do vary depending on how many rooms need bed bug treatment. Also, bed bug exterminator prices may increase if lots of visits are required depending on how severe the bedbug infestation is.
Typical price for a bed bug exterminator starts at £125. The pest controller will advise you best on the bed bug extermination problem after a thorough inspection.
Apex pest control is a local bed bug exterminator service and has over 30years experience against bed bugs control. Apex provides technicians for residential and commercial business to eliminate infestations and pest control management. If you need help and expert bedbug treatments, then contact the pest control experts at Apex on 0114 2491098
Popular Bed Bug Questions
Insecticide Treatments
Insecticide treatments that are conducted thoroughly and correctly by a pest controller is a very effective way of controlling bed bugs. Up to three different types of insecticides may be used to achieve the best result. There are lots of brands, but one of the following broad categories should be used.
A fast-acting, contact insecticide for use on surfaces that people often touch, like sofas.
A residual insecticide, used inside furniture, crevices and cracks used on the underside of the surfaces we touch.
A dust insecticide, for cracks and voids, such as electrical sockets and skirting boards.


Your pest controller may offer other services like heat treatments, steam applications, or freezing. Usually, items treated with these options do not need an insecticide treatment as well.
Thorough insecticide treatment may involve 2-3 visits from the pest control service, as it is unlikely all the bedbugs will be killed in the first treatment. An insecticide treatment typically takes around 30 minutes to 2 hours per room, depending on the size of the room, infestation and condition of the apartment. 
Once the procedure is completed, you should wait until all the insecticides have dried before reentering your room, or until the bug control expert says it is safe to re-enter.
Before any treatment, the bug controller should provide you with instructions on how to prepare your room. It is essential to follow these directions to prepare your room correctly and is a vital step for any bed bug treatment process.