Commercial Pest Control Company.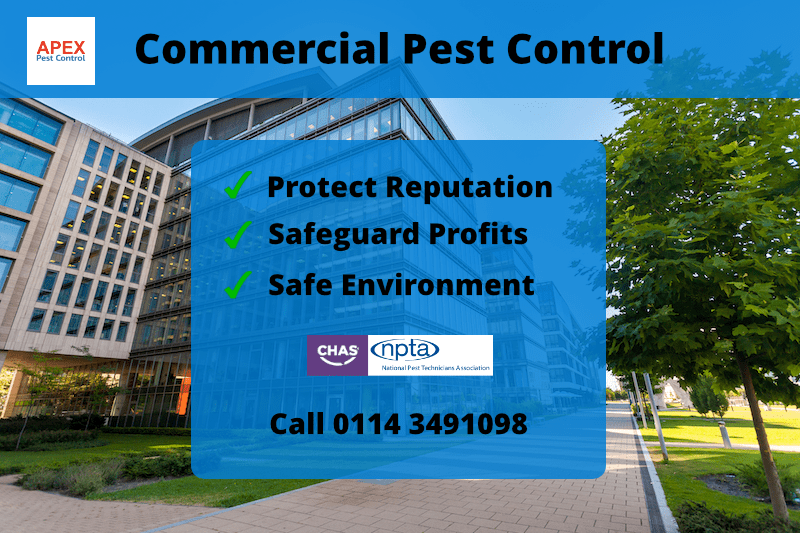 Apex Pest Control can be relied upon to provide fast and effective residential and commercial buildings throughout Yorkshire in the UK. We use technicians who hold both BPCA and NPTA certifications, assuring you of the highest, professional, quality service.
Apex Pest Control brings over 30 Years of experience in running commercial pest control contracts for business premises from small shops to national companies.
We help:
Stop pests
Shield staff and customers
Protect Reputation
Safeguard Profits
Call Your Local Pest Control Office
What Can You Expect from Apex Pest Control
We will carry out a free site visit to enable us to produce a report and quotation for your business.
We will supply the best products and operators.
Regular visits to the site as per our quotation/report.
The same Pest Control Operator will visit your site. This will enable us to become familiar with your needs and the business's unique requirements.
Building a trusted relationship between our operator and your business.
We carry out regular site visits, controlling and preventing pests. You should never have a pest problem, but if you do we will be able to deal with this before it gets out of hand.
Emergency call-outs are Free of Charge should you require in between scheduled visits.
You get a full report after each visit.
Competitive Pricing Guaranteed.
Business and Commercial Contracts
Our business accounts are available 7 days a week with a response within 24hrs – or the same day!
We have been looking after commercial businesses including:
Food production and storage areas
Factories
Farms
Local authorities
Schools
Shops,
Takeaways
Restaurants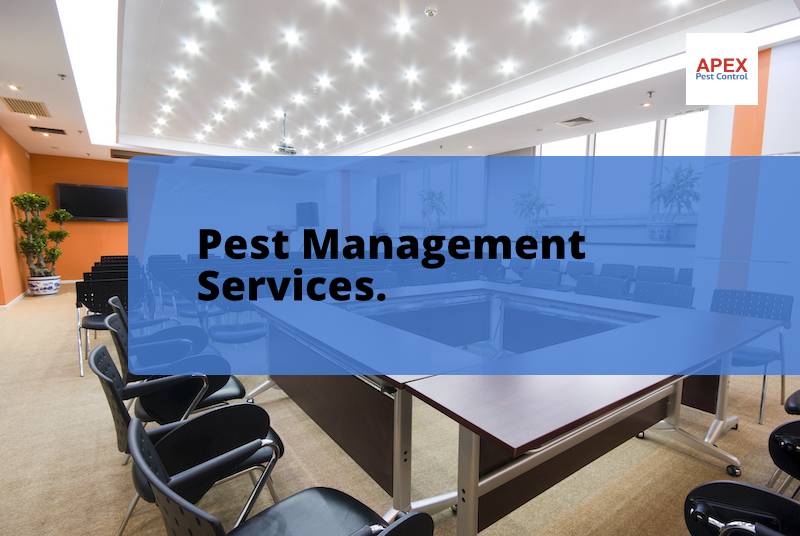 All our contracts are designed to suit each individual business.
We cover each business 7 days a week and try to respond to each problem the same day or within a 24-hour period.
Our contracts for your business will start with Apex Services carrying out a survey of your site to ascertain any problems on-site, risk assessments etc. How things can be improved on-site from a pest control perspective.
Bait stations that are required inside and outside, where they need to be placed. A number of visits required over the 12-month period. 
The type of contract required may be rats and mice only or maybe more involved and require electronic fly killers, insect monitoring and treatments, moth traps etc.
Apex Pest Control Services
Once we have agreed with your Company a Commercial pest control Contract, we will place all our bait stations and monitoring traps in place around your premises. 
These will then be left in place between 7-14 days before we carry out the first visit of our contract to allow a period time of monitoring activity.
After we have carried out our first visit and all further visits a full report will be made out and placed in our folder for your inspection along with all data sheets and risk assessments. 
If you're having pest issues, we're 100% confident we can help. You can read more here on common food pests for businesses.
Our Guarantee During the period of any of our contracts.
If any problems are found in-between scheduled visits we will carry out an emergency visit included in our contract service.
Many of our business pest control contracts have continued to use our services for many years. We pride ourselves on delivering first-class service as stated in our contract to your company.
We give competitive quotes, our all-around quality service, may not be the lowest-priced commercial pest control you may receive in a quote, However. we will certainly be the most reliable to remove and manage your pest problem, and we are not the most expensive. 
We guarantee not to be beaten on delivering a fast, reliable and effective service for your commercial Pest Control Contract.
We make sure your customers and reputation get protected from flies.
Lumnia UV flies control units effectively attract and eliminate flies, reducing the risk of cross-contamination with pests.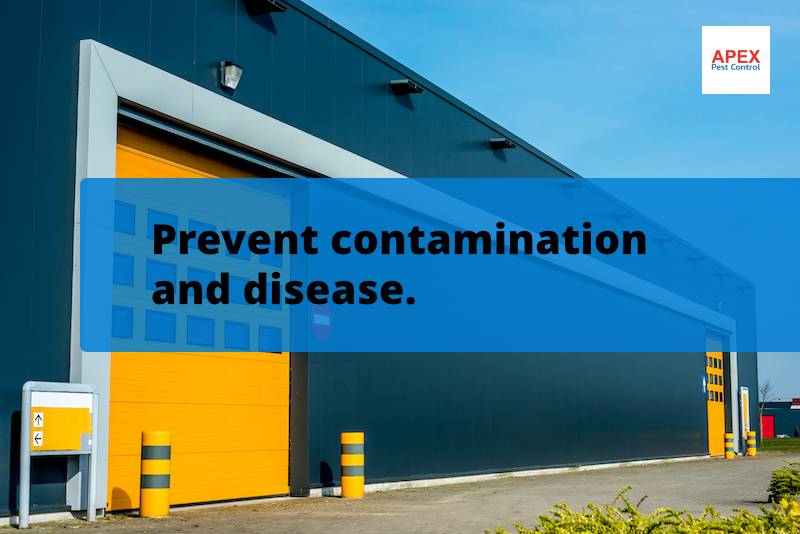 Integrated Pest Management
You are applying Integrated Pest Management (IPM) principles and cutting-edge pest control methods. We will provide early detection, detailed monitoring and exact treatment to resolve your pest issues as quickly and effectively as possible.
BPCA-qualified technicians perform the services and solutions we provide.
Based in Sheffield, we provide customers with consistently high-quality assistance regardless of their local and national operations. 
Our pest management team understands the importance of building long-term business relationships with local businesses while focusing on their business needs on a local level.
What is the purpose of controlling pests in commercial establishments?
Pests can contaminate the workplace, spread disease, damage property, and even ruin your reputation, resulting in loss of business and even prosecution. You must put provisions to protect you and your customers if you have a pest problem since your facility will attract pests.
Pest Controllers to Protect your investment
Because of their gnawing habits, rodents cause a wide range of damage. If electric cables get attacked, their strong teeth can puncture wood and aluminium and cause property damage. Rodents also eat a wide range of foods and can contaminate hundreds of tonnes of products.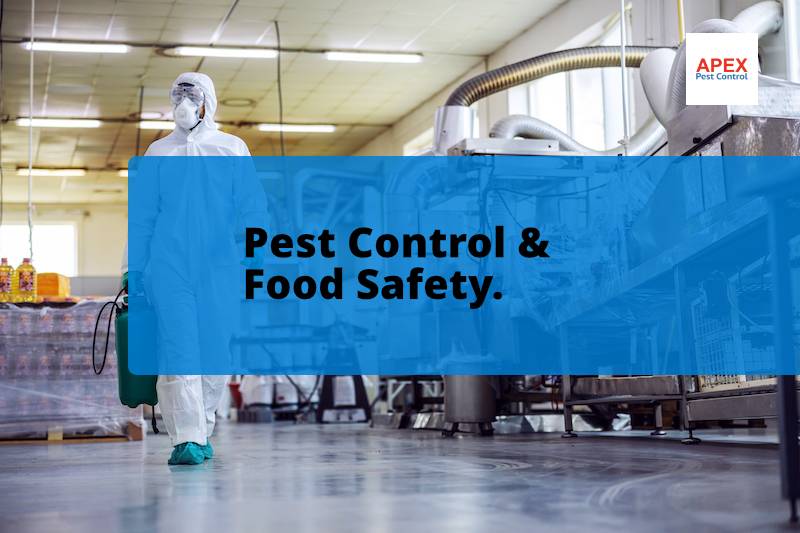 Insect infestations are another primary concern.
If insects are present in foodstuffs, the consignments get rejected, and finished goods get recalled if contaminated. Production machinery may be blocked by insects, causing downtime and expensive costs. Insects can severely damage animal feeds.
It is also possible to spread disease via bird droppings and bird residues. Property owners can get prosecuted if bird debris damages buildings, causes aesthetical blemishes, and causes trips and slips. 
Bird nests can obstruct gutters and chimney flues and encourage various pest insects that thrive on bird residues.
Keep your reputation safe.
A pest infestation may ruin your reputation and business forever.
Media attention to your business will increase with prosecutions and fines for pest-infested premises. The loss of consumer confidence may ultimately result in closing down. Keeping your building free from pests and disease-free helps public health, stops property damage and keeps your reputation.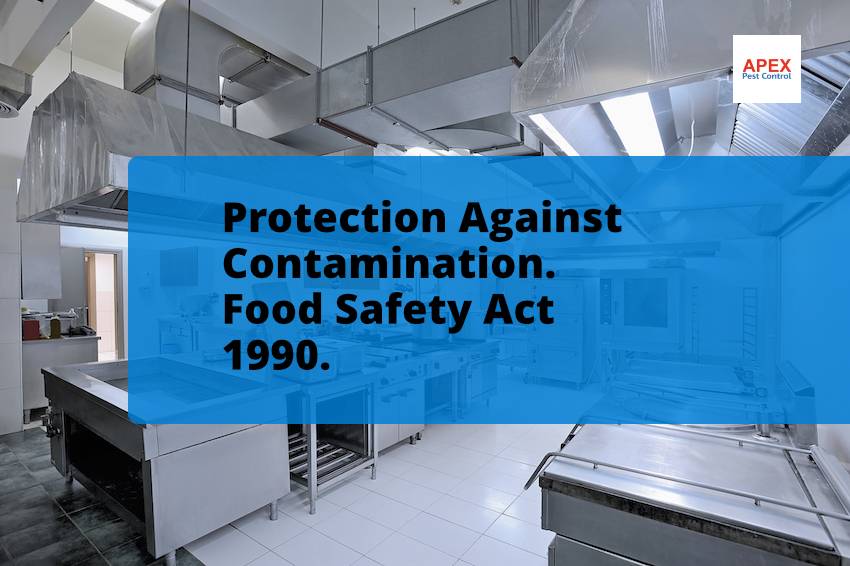 You are meeting Your legal requirements.
By providing a safe environment in the workplace, employ an insured member of the NPTA or BPCA, who uses a safe RISK and COSHH system of work, according to the Health and Safety at Work Act of 1974.
By hiring an NPTA or BPCA member, you will comply with the requirements of the Food Hygiene (England) Regulations 2013 and the Food Safety Act 1990.
Utilise a comprehensive report from an NPTA or BPCA member to meet your 'due diligence requirements.
Failing to comply can have severe consequences – complete and immediate closure of premises; fines of up to £20,000, or up to six months in prison!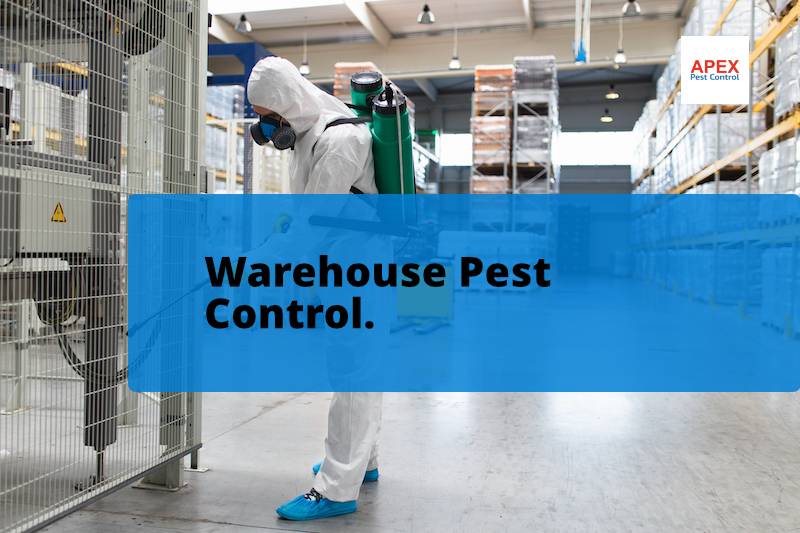 Commercial Pest Control Services
Getting rid of pests safely and effectively does not need to be complicated or cost-prohibitive if your business uses professional pest controllers.
There are rogues in any trade, and that's no different in the pest control industry. Suppose you are looking for a local, trusted pest control service that is a member of the British Pest Control Association or the National Pest Technicians Association. In that case, we recommend asking to see their credentials. 
As a certified member we will:
Provide detailed advice on pest prevention measures.
Report all treatment aspects comprehensively.
Comply with the laws and ethical standards, avoid possible prosecution, and meet legal requirements
By conducting RISK and COSHH assessments, make sure staff, customers, and the public are protected.
Highest Quality Pest Experts
We only hire the best commercial pest control technicians on our team in addition to RSPH Level 2 and other qualifications, such as IPAF, PASMA, and BPCA Diploma 2.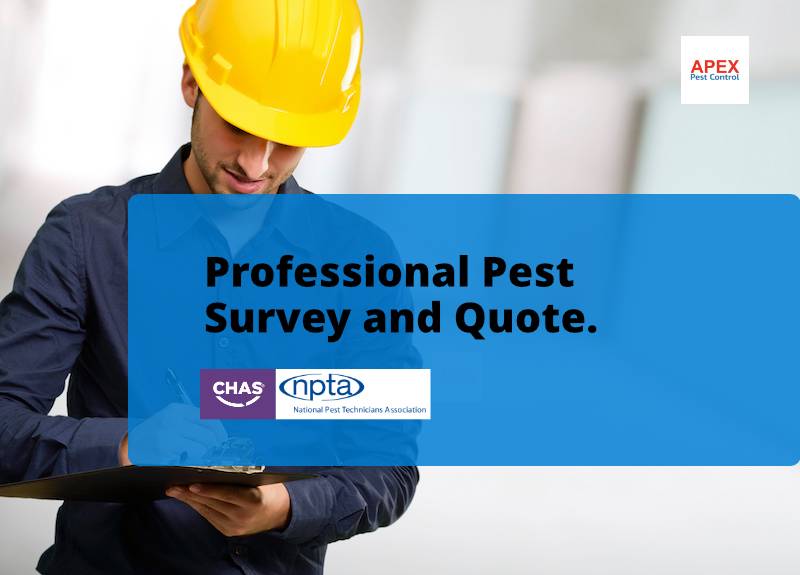 An understanding of the cost of a dedicated pest management service is essential. A BPCA certified surveyor can visit your site to assess your pest problem and design a custom pest management plan to reduce your risk.
A safe, compliant bird control program will prevent unwanted birds and contamination on your property. The use of bird netting, spikes and deterrents offers a solution to protect property and your business.
We can remove bugs from your property safely and efficiently and take steps to prevent them from coming back. Flying insects such as wasps are a nuisance in warmer weather, especially around office buildings.
We will perform extermination and assess risk factors by removing rat and mice infestations. Our UK team use the best treatments to reduce pest activity and resolve your pest issue.
Prevent the spread of disease
Vermin are equally responsible for causing diseases like Hantavirus or Salmonellosis. Let us assist you in identifying the pests and removing them using humane methods. We take several steps to prevent further infestation after the vermin have got eradicated using our pest control solutions.
What Commercial pest control company is the best?
The best commercial pest company for businesses is:
Qualified and experienced in all pest situations.
Continuing professional development.
A registered member of the NPTA or BPCA.
It has a transparent pricing modal.
Based locally and onhand 365 days. 
Good reputation and regular inspection schedule. 
Detailed reports.
All Commercial Pest Control Enquiries get Expert Consultation.
Get in touch today for an affordable pest removal solution. Apex Pest Control covers Sheffield, Rotherham and Barnsley, South Yorkshire to Leeds, West Yorkshire, UK. 
Our experienced professionals handle all types of pest problems promptly and professionally. Get instant quotations and complete customer satisfaction with all removal jobs.
We'll put together an individual pest control contract for your business. For more details on our pest control services call us on 0114 3491098
Call Your Local Pest Control Office