Contents of this post
hide
Leeds Pest Control Experts Help You Defend Your Home
No matter what pest problem you have, Apex Pest Control Leeds will help!
At Apex, we operate an all-in-one pest control service which response quickly to your pest issues. If you require either residential or commercial pest services, we cover all types of property across the city. Typically, areas with a higher population density get a higher number of calls.
Apex Pest Control aims to respond to any reports from residents within 24 hours 7 days a week and would urge anyone experiencing issues with pests to contact us wherever you live in Leeds on 0113 3904270.
According to Leeds City Councils website they charge from £60 per visit for dealing with different pests such as:
ants
bedbugs
fleas
bees
flies
silverfish
woodlice
moths and wasps
To find out more about how our business will help you, using our comprehensive pest control services in Leeds and throughout West Yorkshire, Call Apex pest control in Leeds on 0113 3904270 and make an appointment now.
Integrated pest management
We use a wide range of techniques and treatments to resolve your pest problem as quickly and efficiently as possible.
We think it's vital being a family pest control business in Leeds, that we understand the urgency of living with an unwanted pest in your family.
Do you have wasps, moles, rats, mice, fleas, bees, ants, rabbits, birds, squirrels, bed bugs, rodents or other pests causing you problems?
Some of the most common pest issues we deal with in the Leeds area:
Bed Bugs Control: Bed bug infestations are the most common problem residents have and the one we deal with daily.
We use a range of techniques when dealing with bed bugs – our regular treatments and aftercare advice give 100% eradication with no fumigation clouds in your property, the bed bugs have no chance.
 Mice and Rat Control & Removal
Another pesky problem is rodents in your property and the fear of costs as they cause untold damage. We provide professional, Leeds local pest control and pest prevention services. If you have one mouse or get overrun with a mice infestation, our team is ready to act quickly to remove any rodent pest infestation in Leeds.
Give us a call now on 0113 350 3342 for your Free quotes or if you need any further information about our services.
Wasp Nest Removal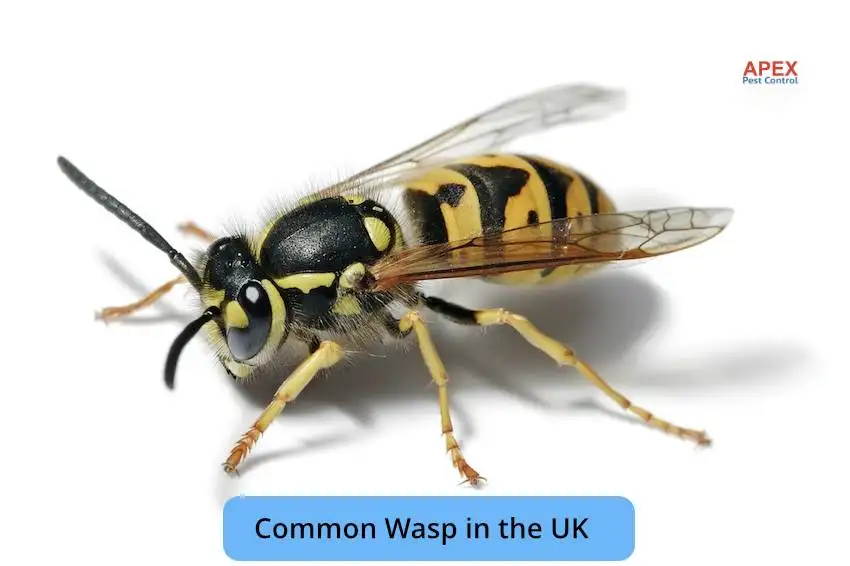 Having wasps buzzing around you, members of your family or customers is a fret to your safety and the worry of getting stung.
The Apex team in Leeds are experts in wasp control and wasp nest removal in Leeds for a fixed fee of £65.
Apex Wasp Control Pros: These flying insects get easily agitated and can pose a danger if they decide to swarm and sting you all at once. As the average wasp nest homes around 5000 wasps, it's no time for DIY attempts and putting you and your family at risk.
Open 7 days a week. Our pest control team, are NPTA certified and get trained in the best ways to remove pests in your property.
During the first visit, the pest control technician will apply an insecticide with an immediate knockdown effect. Safe Contractor Approved under the CHAS scheme. You can trust us to do an excellent job.
Apex Pest Control Leeds Pest Service
With over 30 years' experience in Pest Control, Apex Environmental Leeds can protect your business, your premises and your bottom line.
Experienced pest control Leeds specialists are available and provide outstanding customer service.
Our Guarantees: Our professional pest control services promise the highest levels of guarantees for both households and commercial businesses.
Book a pest control service on 0113 3904270
All of our vehicles are unmarked so you can be sure of a discreet pest control service every time.
According to statistics sent to Datamill North, a total of 8,322 requests for services to deal with pests, including insects, flies rodents and birds, were requested during 2017 and 2018. And this figure increases each year.
Looking for Pest Control Leeds?
Whether you run a food processing factory, live in a terraced house in Holbeck or manage a café in Headingley, Our knowledge, experience, treatment and expertise allow us to offer the safest and most effective pest control Leeds treatments to eliminate pest problems in your business and property.
Also, within the busy and densely populated areas, we provide you quick and responsive service to any pest issues, as we understand the need to control infestations before they spread to other places and affect more premises.
You get an experienced pest controller that deals with rats, bed bugs to wasp nests in the garden, eaves, air vents, attic or your loft-space. At Apex, we offer Free Quotes and use unmarked discreet vehicles!
We also offer a wide variety of pest control services, including but not limited to:
Rat Control
Wasp Removal
Mole Trapping
Rabbit Control
Squirrel Trapping
Mouse Control
Bedbug Treatment
Flea Treatments
Cockroach Treatment
Woodworm Treatment
Pigeon Control
In addition to these services, we also offer very competitive rates for pigeon proofing services and rabbit proofing control services.
We provide commercial pest control to all commercial premises.
At Apex Pest Control, we understand that both residential and commercial pest control issues need to be dealt with immediately for your home or business to continue running smoothly.
We looked at the data from Leeds city council last year, and broke it down by ward and listed Gipton and Harehills as having the highest number of requests with 573.
While Garforth and Swillington were tied with Hunslet and Riverside as having the lowest, with 94 total requests each.
Killingbeck and Seacroft had the highest number of requests, at 290, while Wetherby had the lowest at 38.
Whether you are a homeowner, renting accommodation or a business owner, we offer pest control services that put a stop to property damage and fit what you need to deal with your issues.
Apex services in Leeds specialise in providing pest control services to businesses such as business parks, hotels, care homes, restaurants, warehouses & student accommodation.
Areas covered by our Leeds Pest Control Team
Leeds
Saxton Gardens
Hunslet
Holbeck
Burley
Woodhouse
Morley
Headingley
Kirkstall
Hareshill
Chapel Allerton
Roundhay
Oakwood
Pudsey
Expert Pest Control across Leeds Our specialist pest control team carry out pest inspections quickly ensuring infestations of rats are dealt with quickly wherever they arise.
Pest Control in Leeds
As a pest control company, we fight pest problems every day, 363 days a year. At Apex pest control Leeds, we offer pest control services at affordable rates payable by debit or credit card.
To tackle your pest problem control in Leeds, Call us today for the number one pest control Leeds treatment to stop pests in your property.
Our experienced and knowledgable pest experts are ready to start your pest control in Leeds right now.
Call Apex Environmental for professional pest control Leeds on 0113 3904270
Read our last related post at https://apex-pest-control.co.uk/leeds/