Pest Control West Yorkshire
Pest control may not be the first service that springs to mind when planning what your business
needs. Yet when you find a pest problem, you'll want it to be sorted urgently. As such, you need to know exactly which commercial pest control company you'd call.
Commercial pest control experts are an essential addition to your contact list to call upon when a pest problem arises.
How can you access pest control in West Yorkshire?
We're lucky to work out of West Yorkshire. The big cities, such as Leeds, Bradford and Wakefield, offer so much to do. A few miles out, and you're in the beautiful areas of Otley and Denby Dale.
Yet West Yorkshire is prone to pest problems. This is partly due to the vastly different landscapes across the county. From urban businesses to the rural countryside, all types of pests can appear and wreak havoc, from moles and birds to rats and mice.
Whether you've found insects making a home in your property or pests lurking in your business premises, pest removal is something that needs taking care of quickly. For pest control professionals and a commercial pest control service, you can always rely on pest control companies, like Apex Pest Control, serving private clients and businesses across the county.
Which pest control services might you need?
Pest problems come in all shapes and sizes. Bird control, insect control, rodent control and bed bug services are all significant. They need quick fixes. But these services must be carried out in a thorough, efficient, safe and skilled way to protect you and your property.
Rat Control
Rodent control is one of the biggest concerns, and it's easy to understand why. A rat is not a pleasant sight when it's unwelcome! Whether you're finding mice or spotting evidence of rats, you'll want to control rodents immediately.
Bed Bugs
You might also notice you're being bitten during the night. This could be thanks to bed bugs, so you'll need flea control to remove the tiny, hard to spot creatures using a professional pest control treatment.
Flying Insects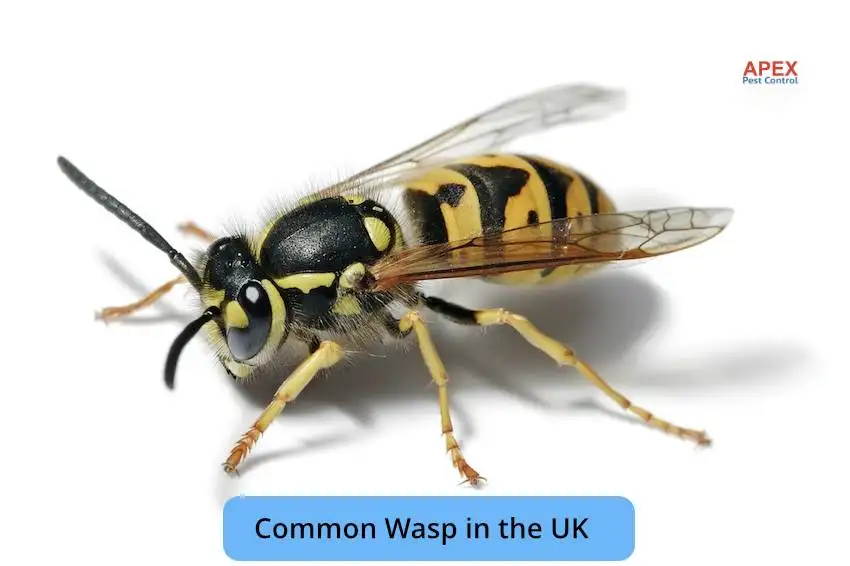 Wasps are also an unpleasant find. It's certainly not easy to enjoy the outside space in summer with these insects intent on stinging you!
Bird Control
Even animals you might not immediately consider to be pests can cause a problem. Birds and insects are a great example. Though they may be welcome in parts of nature, finding them in the wrong place is a big issue. Birds making nests in loft spaces cause problems for properties. Flying insects appearing in gardens across West Yorkshire make enjoying the beautiful outside area a challenge.
And other insects and moles, small as they may be, burrow and crawl and result in severe damage.
They're everywhere – Harehills, Moortown, villages, millionaire mansions. Rats don't discriminate and if they get in your house their population will just explode.
Why choose Apex Pest Control?
Your pest control needs vary based on your pest infestation, type of property or speed of service. So you can rest assured that we will solve your pest control needs quickly with Apex Pest Control. We have over ten years of experience providing pest control services to domestic and commercial clients and properties throughout West Yorkshire.
Professional Service with Quality & Experience.
Thanks to our experience, our team know that pest control can sometimes be an unsettling issue. Therefore, you can trust us to be discreet. Whether we're arriving at your home, your property or your business, our Yorkshire team attend in discreet, unmarked vans to fix your pest problem quickly, efficiently and subtly.
You can also find out more about our team of pest control experts and our website's service to private or business clients. You can get a free quote before you hire us. We also publish a list of our pest control prices.
Of course, you'll likely need us to attend on more than one occasion. This ensures that every possible trace of pests is removed, both to protect you now and reduce the risk of re-infestation in the future. However, you'll find our rates are open, honest and competitive.
Apex are Members of the NPTA
What's more, you'll learn that we're proud members of NPTA: the National Pest Technicians Association. That gives you complete peace of mind that the services you receive are from a trained, insured company that meet strict NPTA membership criteria.
Contact Us
Our family-run team have years of experience in professional pest control service throughout Yorkshire. Contact us today and, even if you don't need our services now when you need pest control solutions, you'll know exactly which company to call, from bird control and insect control to tackling pesky bed bugs, control rodent problems or mole removal services by getting in touch with Apex Pest Control today!
Call 0113 3904270
Read our related post here https://apex-pest-control.co.uk/mole-catcher-leeds/
Tony Johnson, our pest control company founder, is your partner in pest management. With his extensive knowledge of Integrated Pest Mangement and commitment to staying updated on the latest Pest industry trends, Tony is a trusted source for effective pest control solutions. Your peace of mind is Tony's top priority.
Trusted BPCA & NPTA member.